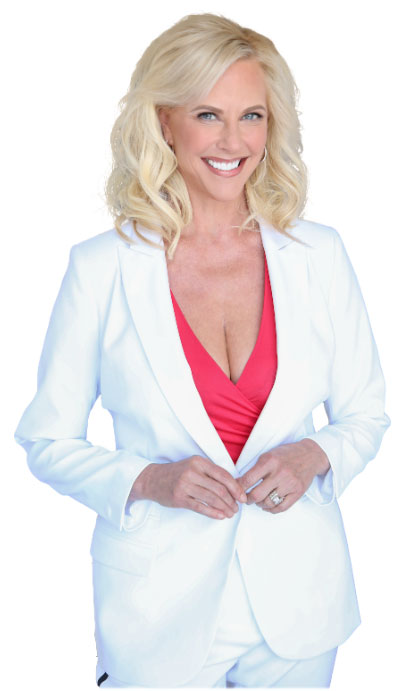 Hi, I'm Susan Bratton, Intimacy Wellness Expert and creator of the TRIO Libido Vitamins. The libido vitamins for men and women.
I designed this libido-boosting supplement to fit easily into your busy life.
This daily vitamin is similar in profile to a One A Day® or Centrum® with the addition of one of the three libido-supporting plants included at full recommended dosages based on libido research studies in every bottle.
You don't need to add ANOTHER capsule to your supplement regimen. You can simply replace your daily vitamin with this libido vitamin. Same effort. Double the benefits!
Even better, couples can share bottles and share your experiences taking them.
This Libido Trio of Boost, Desire and Drive is compatible with our blood flow supplement, Flow. They can be taken together for sexual vitality support.
These are not pharmaceutical pills. They are not going to reverse erectile dysfunction or hypoactive sexual desire disorder (HSDD). When you take them you will be supporting many key functions of a healthy body including hormone production, cellular energy, good heart health, brain function, healthy hair, bones, skin and teeth.
If you're not taking a multi-vitamin multi-mineral complex already, it's time to start! Over 110,000 million Americans, 24 million UK adults, 14 million Canadians, and 8 million Australians are estimated to take a daily vitamin.
You're the one-in-a-million lucky duck who found the Libido Trio!
You'll be the one strutting your stuff… feeling those butterflies… in the mood for love.
And speaking of love...